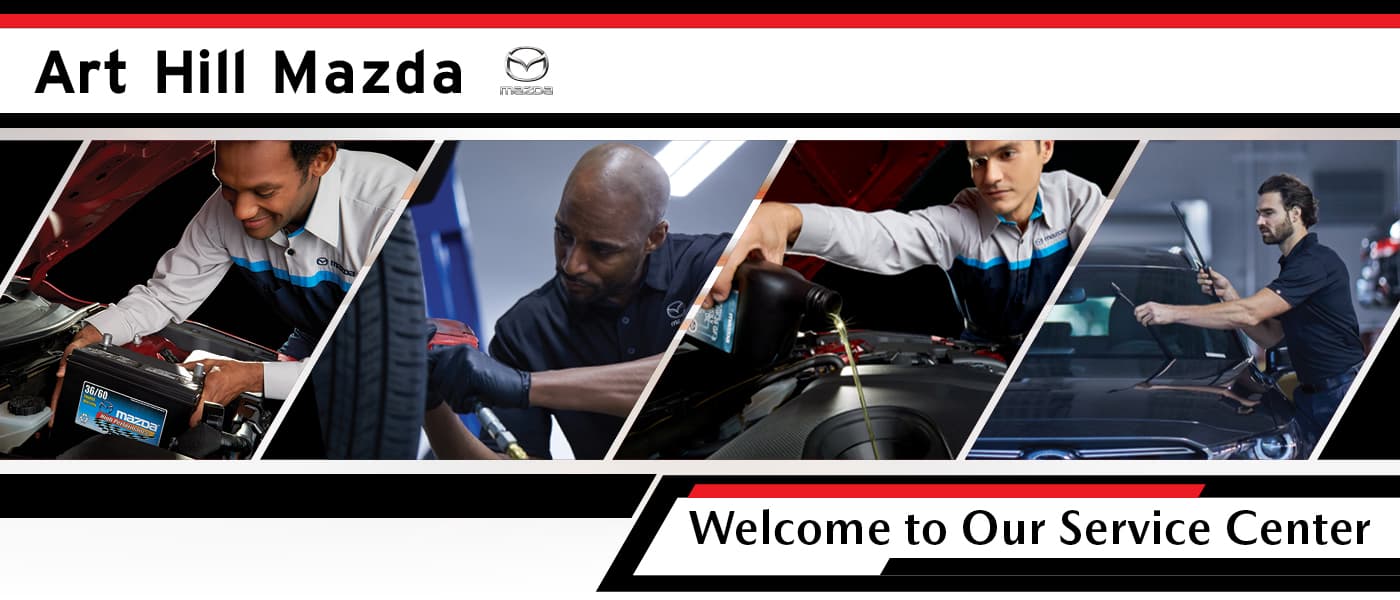 Mazda Service Center in 
Merrillville, IN | Auto Repair & 
Services
Are you in the Merrillville, IN, area and in search of a Mazda dealership with an auto repair service to tend to your needs? Continue reading this Mazda service center page crafted by the experts at Art Hill Mazda in Merrillville, IN, to learn how we can serve you. Be sure to schedule service today by calling 888-516-4453.
Service Center


Genuine Mazda Parts

If you're searching the market for auto parts to repair your vehicle at home, look no further, Art Hill Mazda is the dealer for you. Here at our dealership, we have a parts center equipped with all the resources you need to get the job done. Our parts center is equipped with genuine Mazda parts manufactured to fit your vehicle properly, trust in the exceptional resources from your local Mazda dealer today!
Service Center


Oil Change

A routine oil change is an integral part of keeping your engine running smoothly and efficiently at all times. Dirty or old oil can become thick and block engine components, causing your vehicle to work harder than it should and hinder the overall output. Our Art Hill Mazda service center is fully equipped with skilled technicians and resources capable of getting you back on the road in no time.
Service Center


Tire Repair

Have you noticed irregular bulges, worn out tread, or cracks in your Mazda's tires? It may be time to bring your vehicle to our service center for tire replacements. Test the level of wear and tear on your tires at home by using a penny. Turn the penny upside down and place it in one of the grooves, and if you see Lincoln's head that means it may be time for new tires. Our service technicians are fully capable of properly assessing the state of your car's tires to ensure you are driving safely, check out our tire center today.
Service Center


Mazda Service Specials

At Art Hill Mazda our team is committed to providing you with the best purchase possible regardless of your situation. We understand that car repairs can turn into a large expense quickly, that's why we offer competitive service specials to pair with your auto repair.
Service Center


Serving Merrillville, IN, & Surrounding Areas

Are you in Schererville, Hobart, Crown Point, or Portage, IN, and looking for a Mazda dealership with repair services? Art Hill Mazda in Merrillville, IN, has what you're looking for. With a team dedicated to great service from the point of purchase to our repair and parts center, give us a call at 888-516-4453 and schedule a service appointment today.