Mazda Service Center in Merrillville, IN
Having a reliable vehicle is important as a driver in the northwest Indiana area. If you'd like to keep your Mazda on the road for as many years as possible, utilize the Art Hill Mazda service center. From expert maintenance to friendly customer service, you'll appreciate the care we take with all of your auto service needs.
Learn more about our service center, and get in touch with our Mazda dealership in Merrillville, IN, should you have any questions. Reach out to us online or by phone at (888) 516-4453.
Schedule service at Art Hill Mazda at your earliest convenience. The Art Hill Mazda service center is open Monday through Friday from 8 a.m. to 5 p.m., and Saturday from 8 a.m. to 12 p.m.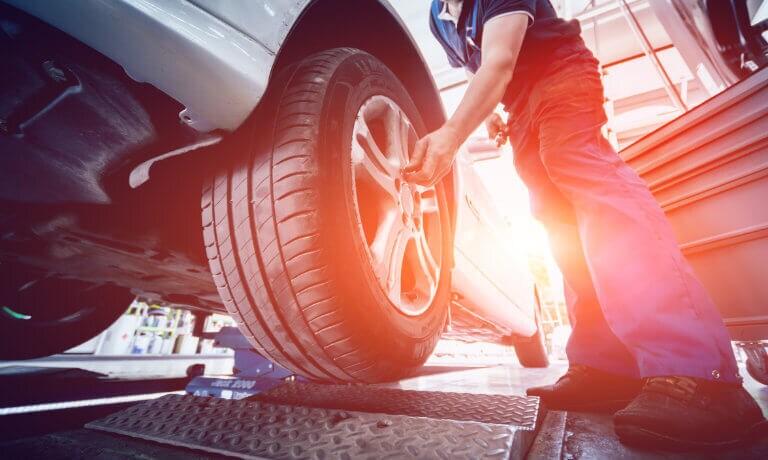 Certified Automotive Repair & Services
Maintaining and repairing a Mazda requires an expert under the hood — look no further than the Art Hill Mazda service center! Our staff is made up of knowledgeable individuals who provide transparency at every step of the service process. We'll let you know what needs to be done to keep your vehicle in great shape so you can spend less time at the repair shop and more time on the road.
Mazda Service Specials
Save on your next service appointment at Art Hill Mazda! Check out currently available service specials and coupons.
Certified Automotive Technicians
To ensure your Mazda runs smoothly mile after mile, bring it to the Art Hill Mazda auto service center. Our technicians are factory trained, meaning they're certified in repairing and maintaining Mazda models, both old and new. Meet our service team to see who you'll be working with!
Dealership Amenities
At Art Hill Mazda, we pride ourselves on delivering top-quality customer service, from dropping your vehicle off to leaving our service center satisfied. We know time doesn't stop when you need your vehicle maintained or repaired, which is why we offer several amenities to our customers. If you plan on waiting or working in our comfortable service center lounge, take advantage of our free Wi-Fi® to stay connected with your friends, family, and co-workers. Need to get home or head to work? You can request our shuttle service or a rental car.
Genuine OEM Mazda Parts
A key piece to keeping your Mazda in excellent condition is by using genuine OEM Mazda parts. Because these parts are built specifically for your Mazda, you won't have to question the quality and integrity of the parts. All services performed at the Art Hill Mazda center are completed with genuine OEM Mazda parts and other Mazda-approved parts.
Genuine vs. Aftermarket
Although there is inherently nothing wrong with using aftermarket parts, the peace of mind of using genuine Mazda parts is priceless. Designed by Mazda engineers, Mazda OEM parts are built specifically for the brand, meaning the quality, fit, and corrosion resistance are unparalleled. Plus, all genuine Mazda parts come with warranty coverage to further put your mind at ease. When it comes to aftermarket parts, the quality can be questionable, and possibly not the right fit, and you may need to replace parts sooner than you'd like.
Serving Merrillville, IN, & Surrounding Areas
Art Hill Mazda is pleased to offer expert automotive services to our Merrillville, IN, customers. If you're from nearby towns such as Hammond, Gary, Valparaiso, Portage, Hobart, Schererville, Crown Point, or anywhere else in the northwest Indiana area, we welcome you to take advantage of our service center as well. Contact us by calling (888) 516-4453 should you have any questions.