2021 Mazda6 Lease Deal in Merrillville, IN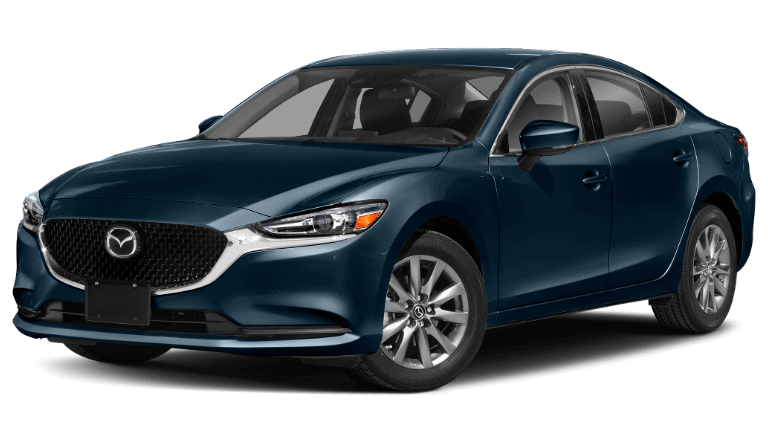 2021 Mazda6
Sport (FWD / Automatic Transmission)
$2,499 due at lease signing
Time left to claim your offer
Make every moment behind the wheel extraordinary when you select the Mazda6 as your next daily driver. This premium sedan is ready to take on your every day, so Art Hill Mazda is presenting you with a number of lease offers to choose from. We have a multitude of 2021 Mazda6 models for sale at our dealership in Merrillville, IN. If you want to know more about the leasing process with the Mazda6, please give us a call at (877) 477-2324 or contact us online.
Leasing vs. Buying
Are you stuck deciding between purchasing or leasing the Mazda6? If you're considering buying the Mazda6, your monthly payment will be higher, but you'll be working toward owning the vehicle. If you're interested in switching up vehicles every couple of years, then leasing is the better option. Your monthly payment will be lower and your contract allows you to switch between newer models at the end of your lease term so you can stay up to date with all the upgrades. At the end of your lease, you will have a number of options to choose from as you progress forward.
Lease End Options
As the end of your lease approaches, you will need to decide the path you wish to take with your contract. Three options are available, which you can learn more about below.
Turn in Your Leased Vehicle
Turning in your 2021 Mazda6 to Art Hill Mazda at the end of your contract is easy. You can decide to pick a new model to lease and our finance specialists will quickly draw up a new contract for you.
Purchase the Vehicle You Have Been Leasing
Are you in love with the 2021 Mazda6 and don't want to turn it over at the end of your lease? Art Hill Mazda is here to work with you. Our finance specialists will draw up new papers to put you on track to fully owning your Mazda6.
Return Your Vehicle to Your Mazda Dealer
If you're finished with the leasing process, simply return your 2021 Mazda6 to Art Hill Mazda and our finance specialists will assist you in finishing the contract. If you wish to change courses and start financing a Mazda6, our team is more than willing to assist you.