2021 Mazda CX-5 Lease Deal in Merrillville, IN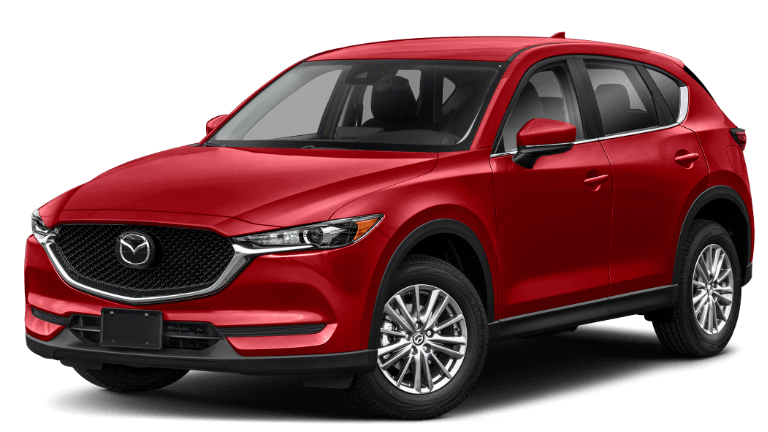 2021 Mazda CX-5
TOURING (AWD / Automatic Transmission)
$2,999 due at lease signing
Time left to claim your offer
Do you want to slide behind the wheel of a 2021 Mazda CX-5, but aren't interested in financing? Then consider taking advantage of a lease offer provided by the team at Art Hill Mazda in Merrillville, IN. With sleek styling, remarkable reliability, and an overall impressive drive, you won't want to miss out on the opportunity to drive this premium SUV. Please give us a call at (877) 477-2324 or contact us online if you have any questions.
Leasing vs. Buying
How do you decide whether purchasing or leasing a 2021 Mazda CX-5 is the right choice for you? When you decide to buy a Mazda CX-5, your payments are often higher. If you want to lease, you will have lower monthly payments and a contract that allows you to drive your Mazda CX-5 for a certain number of years. When your contract is up, there are a number of options for how you end your lease, which you can learn more about below.
Lease End Options
Is your lease coming to an end and you wish to determine the best way to end it? There are three options to choose from, so select the route that best suits your needs.
Turn in Your Leased Vehicle
When your contract is expired, simply turn in your leased Mazda CX-5. You will be allowed to select another new Mazda to start a new lease with. This allows you to keep up to date with the latest Mazda technology often for a lower monthly payment than purchasing.
Purchase the Vehicle You Have Been Leasing
If you loved the Mazda CX-5 you were driving, you don't have to give it up. Talk to your finance specialist at Art Hill Mazda and we'll work with you to find a plan that fits your budget.
Return Your Vehicle to Your Mazda Dealer
At the end of your contract, return your Mazda CX-5. Once everything is settled, you can simply leave the car behind and move on. If you wish to renew a lease or begin a new one, talk to a finance specialist at Art Hill Mazda.