2021 Mazda CX-30 Lease Deal - Merrillville, IN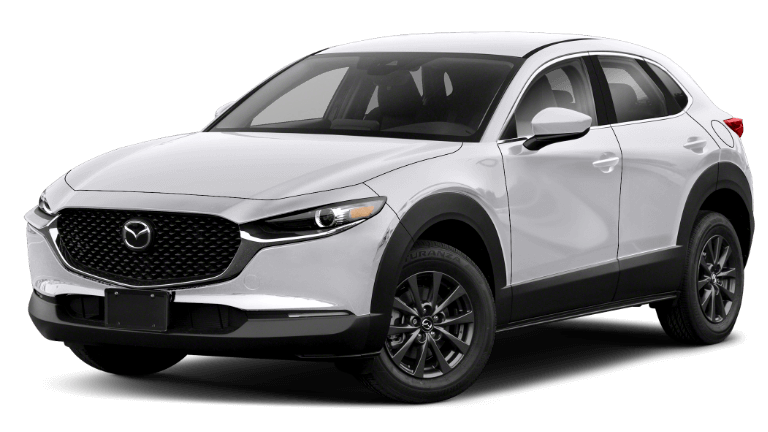 2021 Mazda CX-30
2.5 S (FWD / Automatic Transmission)
THIS OFFER HAS EXPIRED
New Offer Coming Soon
Are you ready for the excitement and adventure that the Mazda CX-30 can bring to your next road trip? Art Hill Mazda is excited to present you with lease offers on this formidable model. Our dealership in Merrillville, IN, is ready to assist you with the leasing or financing process. Simply select one of our Mazda CX-30s for sale from the trim lineup and pair your favorite with one of our available offers. If you have questions about the process, please reach out to us online or give us a call at (877) 477-2324.
Leasing vs. Buying
There are key differences between leasing and buying a Mazda CX-30. When you choose to purchase a Mazda CX-30, you get to enjoy your CX-30 for a long period of time and take it wherever you wish to go. Your monthly payment will be higher, but you will be working towards owning the car. When you select to lease a Mazda CX-30, you will allow yourself a lower monthly payment. A contract is drawn up for a couple years and at the end you have a number of options to choose from when deciding what to do with your CX-30.
Lease End Options
If your lease is coming to an end, consider which of the three following options is the best choice for you.
Turn in Your Leased Vehicle
As your contract comes to an end, you have the exciting option to switch to a newer Mazda model. Whether you want the next CX-30 or wish to explore the Mazda lineup, the Art Hill Mazda finance specialists are here to assist you with your lease.
Purchase the Vehicle You Have Been Leasing
At the end of your lease, you may realize you love the Mazda CX-30 you've been driving and don't want to give it up. No problem! The Art Hill Mazda finance team will draw up a new contract that will put you on track to owning your CX-30.
Return Your Vehicle to Your Mazda Dealer
At the end of your lease, there is an option to simply return your Mazda model to our dealership. Once the contract is fully settled, you can leave the model at Art Hill Mazda. If you do wish to further do business with us, you can renew your lease or decide to purchase the CX-30 you were previously driving.