New Cars for Sale in Merrillville, IN
Available New Car Inventory
Locate the Mazda sedan or SUV that you love at Art Hill Mazda in Merrillville, IN. We have models in stock that are ready for you to explore and test drive. Shop our inventory or visit our showroom on US-Highway 30 just west of Interstate 65.
If you're looking to finance your next Mazda vehicle, let Art Hill Mazda help you secure a financing plan that meets your needs. Visit our finance center for more information or contact us at (888) 477-2324 if you have questions.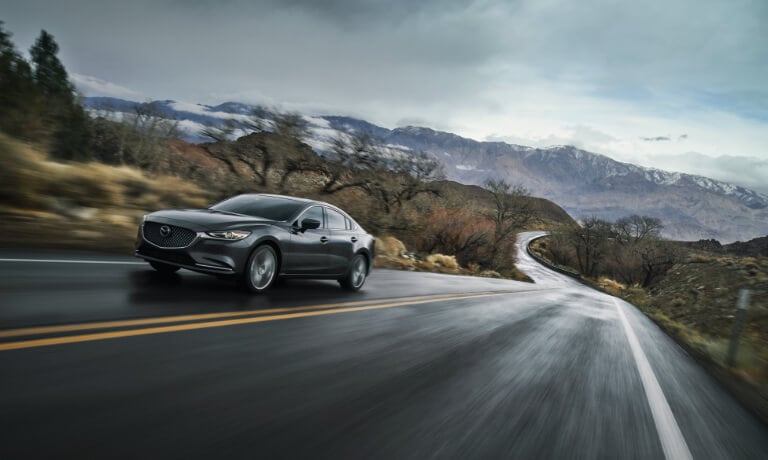 Why Buy New Cars?
Whether your current vehicle is on its last legs or you have your eyes set on the latest model, a new car can offer you years of driving enjoyment. And you have equity in the vehicle that comes back to you at fair market value when you sell it or trade it in.
Why Purchase Your Next New Vehicle from Art Hill Mazda
Friendly service, transparency, and a rewarding car-buying experience are at the heart of who we are and what we do at Art Hill Mazda. Our team is not driven by sales commissions, which means we are focused on you and your needs and wants.
Frequently Asked Questions
If you prefer to drive newer models and/or have access to the latest technology, features, or trim, a lease can offer you flexibility that keeps you in newer ― perhaps more desirable ― vehicles for a manageable monthly payment.
With a lease, you typically have restrictions on mileage and can incur extra fees for overages or excessive wear and tear.
Many drivers prefer to own their vehicles for the freedom it offers ― ability to customize, drive without mileage restrictions, and sell or trade it when and where you see fit.
Purchasing a vehicle over time can help build or improve your credit score, too, as you make regular payments in a timely manner and pay off your loan.
The best way to determine if the fit, feel, and performance of a vehicle you're considering is desirable, is to get behind the wheel and take it for a test drive. Choosing the right vehicle is always a personal experience. You should want to know upfront if it appeals to your driving needs and sense of enjoyment.