Tire Replacement
Mazda Tire Replacement Service & Coupons | Merrillville, IN
When's the last time you replaced your tires? If it's been a while, or you aren't sure, let Art Hill Mazda help you! We offer Mazda tire replacement services so you can get the best performance, fuel economy, and safety benefits out of your vehicle. Read through our informational page to learn more about tire replacement, signs it's time for a new set of tires, and why you should choose Art Hill Mazda for new tires.
If you have any questions, get in touch with us online or by phone at (888) 516-4453. Visit our service center page to learn more about other auto services at Art Hill Mazda.
Tire Replacement
An inevitable part of car ownership, replacing the tires is an important vehicle maintenance task that directly affects the performance and fuel economy of your Mazda. If you're unsure of where to start, schedule a service appointment at Art Hill Mazda to speak with a service advisor. Our team is knowledgeable in all Mazda models and can recommend the right set of tires for your specific vehicle.
When Should You Replace Your Tires?
Replacing your tires entirely depends on how frequently you drive, the quality of your tires, and how your tires wear. As your tires wear down, you may notice some performance issues like poor grip on wet or icy roads if the tread depth is very low. You're also more likely to get a flat tire or blowout as you're driving. As a general rule of thumb, you should replace your tires every six years. Regardless, you should always be aware of the condition and tread depth of your tires.
An easy way to measure tread depth at home is to insert a penny, head-down, into the center of the tire's tread. If the tread is even with Lincoln's head, you should replace your tires ASAP. You can also bring your vehicle into Art Hill Mazda to have a technician measure the tread depth.
Finding the Right Replacement Tires
The type of tires your vehicle needs depends on the model and how you'd like the vehicle to perform. Most sedan and SUV drivers opt for all-season tires, while some who live in areas that have significant snowfall and ice may opt for an extra set of winter tires that are installed only during the winter months. Sportier cars can benefit from summer-only tires, while certain pickup truck and SUV models may tackle off-road driving better with all-terrain or mud tires.
If you aren't sure which brand, size, and type of tires your Mazda needs, let our service center experts assist you. Schedule a tire replacement appointment to get started.
Tire Balancing
If you notice your wheels are wearing unevenly or you experience poor overall ride comfort, your tires may need to be balanced. When your tires are balanced, it ensures that the weight of the vehicle is evenly distributed to each tire so you'll get the longest lifespan out of them, as well as better performance and fuel economy.
Tire Rotation
One of the most common maintenance services, a tire rotation involves repositioning the tires in specific patterns so each tire wears as evenly as possible. The technician will also check for any issues and may even recommend tire rebalancing based on wear and any performance issues you may experience.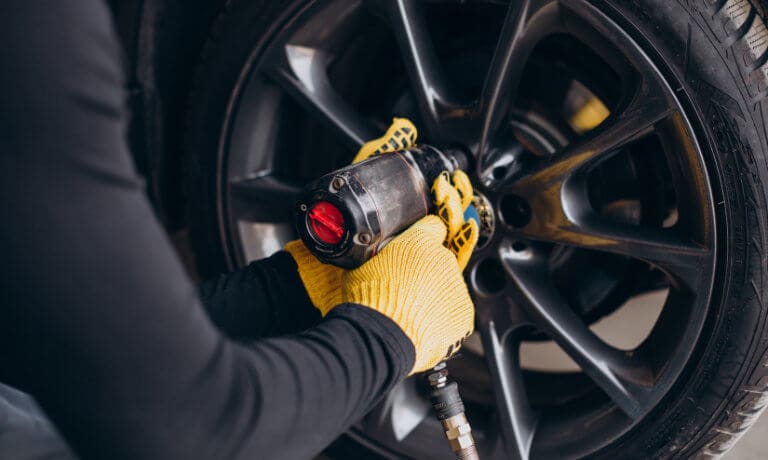 Benefits of Tire Replacement at a Dealership
Tires are an important factor in your on-the-road safety and overall driving experience. Art Hill Mazda service advisors and technicians are trained in knowing what types of tires your Mazda needs. We'll also recommend the highest quality tires for your vehicle so you can get the best performance out of your Mazda.
Tire Replacement Coupons
Maintenance services can quickly add up, so utilize our specials! Check out available coupons and offers to see if you can save on tire replacement services at Art Hill Mazda.
Schedule a Tire Replacement Near Me
Need a new set of tires? Schedule a tire replacement appointment at Art Hill Mazda by using our online form or calling us at (888) 516-4453.