Mazda Oil Change Service & Coupons | Merrillville, IN
The oil change is, hands down, one of the most important maintenance services for your Mazda. Whether you have a brand new CX-5 or a Mazda3 that's a decade old, you can keep your vehicle going for miles to come by sticking to an oil change schedule.
If you're interested in learning more about the importance of an oil change, let the Art Hill Mazda service center team assist you — continue reading to learn more about key oil change tips and suggestions. If you have any questions, get in touch with our Mazda auto service center in Merrillville, IN, online or by phone at (888) 477-2324.
Need an oil change or other maintenance service for your Mazda? Schedule an appointment today!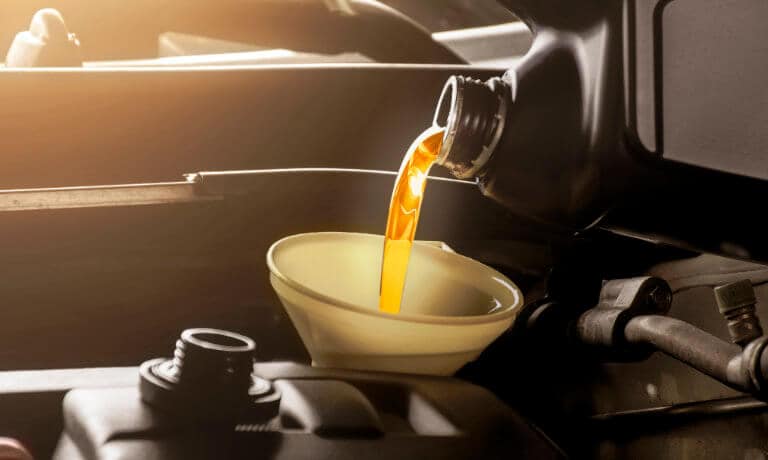 When to Change Your Oil
Because engine technology is becoming more advanced, the proper oil change schedule depends on the model year, type of model, and type of engine oil your vehicle requires. Your owner's manual can tell you how frequently you should change your oil. It's also recommended that you get into the habit of checking the engine's oil dipstick regularly to see how low your oil is.
The service team at Art Hill Mazda can also help you figure out the right oil change schedule for your specific vehicle, your driving habits, and other factors that influence an oil change schedule.
Mazda Oil Change Diagnostic Light
If your engine oil is running low, your oil light will illuminate on the dashboard. However, this could also indicate a case of low oil for a different reason. If this light suddenly appears, refer to your owner's manual or bring in your vehicle to the Art Hill Mazda service center for a diagnosis.
Conventional vs. Synthetic
Two types of engine oils you're probably heard of are conventional oil and synthetic oil. Convention engine oil is the most common and often the least expensive option. It's recommended for basic engines that are built for everyday use. Synthetic oil is chemically engineered and designed to perform better at high and low temperatures.
While some engine builds require synthetic oil, you can also use it on engines that typically use conventional oil. As previously mentioned, conventional oil is often less expensive than synthetic oil, but synthetic oil doesn't need to be changed as frequently as conventional oil does.
See your owner's manual to learn more about engine oil options for your Mazda, or contact Art Hill Mazda for a recommendation from our service experts.
Importance of Routine Oil Changes
Engine oil is the lifeblood of your Mazda, and without proper lubrication, you could be taking years off of its lifespan. Ensuring you bring in your vehicle for routine oil changes is one of the most important maintenance tasks for your vehicle to keep your engine running as efficiently and effectively as possible.
Benefits of Oil Changes at a Dealership
Why choose a Mazda dealership's service center over a chain auto shop? At Art Hill Mazda, our technicians are trained to work on all Mazda models, from brand new SUVs to older roadsters, so your vehicle will always be in good hands. We also use Mazda-approved oil and genuine Mazda-manufactured parts that are designed specifically for your vehicle. At the end of the day, you'll have peace of mind knowing your vehicle was handled by Mazda experts.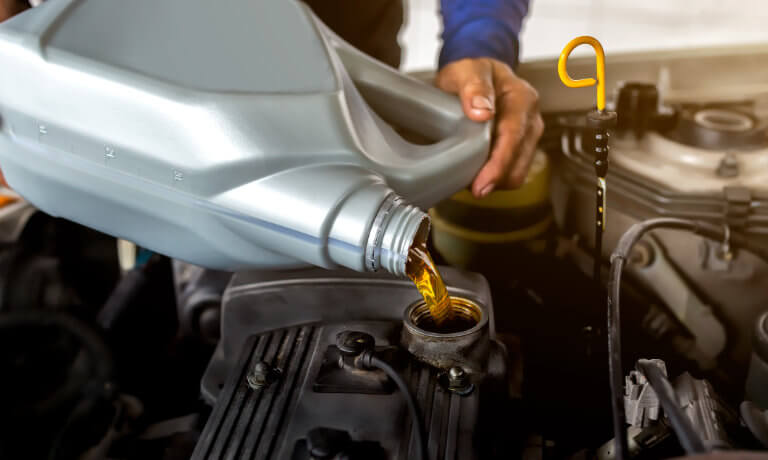 How Can We Help?
* Indicates a required field