The Mazda CX-9 vs. the Mitsubishi Outlander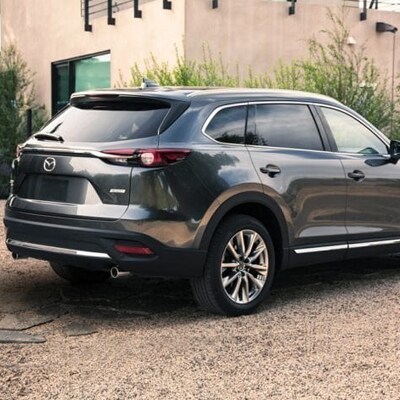 Compare the 2018 Mazda CX-9 to its Competition at Art Hill Mazda
At Art Hill Mazda, we know there are a lot of possibilities available when shopping for an SUV or SUV crossover. Plenty of options have three rows, available all-wheel drive, and room for seven people. But, none of those other models have the caged wild animal feel and prowess of the Mazda CX-9.
Designed with the same philosophy they put into their sporty sedans, the Mazda CX-9 is a stylish, four-door SUV. If you're torn between this gorgeous model, and a competing SUV from another car company, let us help.
We've put together this side-by-side comparison, to demonstrate just how superior our Mazda CX-9 is to the competition.
VIEW INVENTORY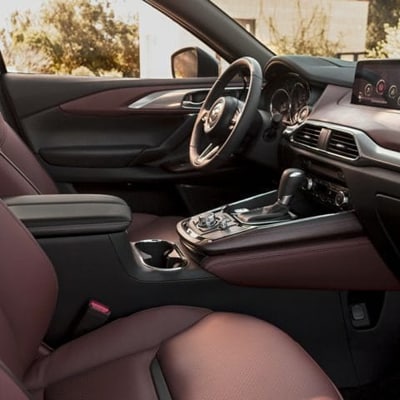 2018 Mazda CX-9 vs. Mitsubishi Outlander
Budget. Sure, the Mitsubishi Outlander costs a bit less than the Mazda CX-9, and, on the surface, appears to be a better deal. But, the quality of what you'll be getting for your money makes the CX-9 a much better deal. The Mazda SUV crossover is designed and built with the carmaker's signature sleek lines, high-quality materials, and legendary performance. The Outlander, on the other hand, is constructed of hard, plastic materials, and doesn't even come close to offering the same handling, quiet ride, and comfort of the Mazda CX-9.
Power. Speaking of legendry Mazda performance and power, the new CX-9 has just one engine for its whole lineup, while the Mitsubishi Outlander gives drivers a choice of two. However, the one Mazda powertrain offers more oomph and power than both Mitsubishi possibilities. The first Outlander engine puts out 166 horsepower, and the top trim is rated for 224 horsepower. However, every Mazda CX-9 offers you 250 horsepower, thanks to its standard 2.5-liter four-cylinder engine.
Space. Both SUV crossovers offer three rows of seating and the ability to carry up to seven people. However, the Mazda CX-9 allows for more room for your passengers, and more cargo space for their gear. The Mazda cargo hold accommodates more than 14 cubic feet of storage, while the Outlander only has around 10 cubic feet available. Also, the Mazda offers more shoulder room and legroom for you, and your backseat passengers.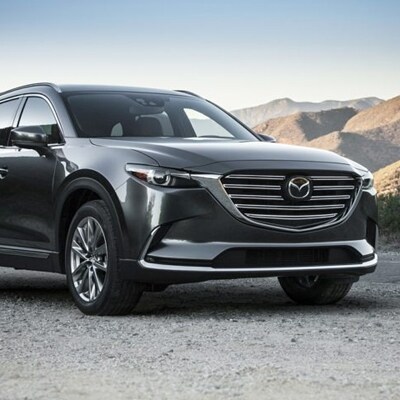 Drive a Mazda CX-9 in Person
To judge for yourself whether the Mazda CX-9 is a great choice for an SUV, stop by and visit us in person at Art Hill Mazda. We can get you set up behind the wheel of one of our CX-9 models, so you can see for yourself what makes Mazda the best choice around for both style and performance.
VISIT OUR DEALERSHIP IN MERRILLVILLE, INDIANA TODAY!