Brake Repair
Mazda Brake Repair Service & Coupons | Merrillville, IN
Are your brakes not performing as well as they once did? Has it been a while since you've had your brakes changed? Properly functioning brakes are one of the most important safety features of a vehicle, so don't drive around with uncertainty. Instead, have the brakes inspected, repaired, and replaced at the Art Hill Mazda service center, located in Merrillville, IN. Continue reading to learn more about our brake services, as well as helpful brake wear tips.
Please let us know if you have any questions — you can reach us online or by phone at (888) 477-2324. Schedule your brake appointment at Art Hill Mazda for an inspection or replacement services.
Brake Repair Services
The brake system is by far the most significant safety feature on your vehicle. When your brakes are worn down or corroded, you'll notice a difference in your vehicle's ability to come to a halt. It's important to keep the brake system on your Mazda in good working order, so let the Art Hill Mazda service center handle your brake repair needs.
Brake Pad Replacement
Brake pads come into contact with the brake rotors to ease the vehicle to a stop. When these are worn down, they'll grab hold of the rotors less effectively. Replacing the brake pads is a very common maintenance service at Art Hill Mazda, so our team can handle this task in no time.
Brake Rotor Replacement
A brake rotor is a metal disc that's attached to the wheel hub, and because the brake pads are applied to them and cause friction to stop the vehicle, rotors will inevitably wear out. Brake rotor replacement is also a common maintenance service that Art Hill Mazda technicians can handle with ease.
Brake Component Repair
The other parts of your vehicle's brake system — brake shoes, drums, and calipers — should also be in good condition for a functional brake system. Art Hill Mazda technicians can take care of these essential components to ease your mind.
Common Signs of Brake Wear
While coming to a stop less quickly is a huge indicator that your brakes are becoming less effective, there are some other indicators that can tell you when it's time to have your brakes inspected and replaced. If you notice any of the following signs, we recommend scheduling a service appointment at Art Hill Mazda to have one of our technicians inspect your entire brake system.
Sounds
If you hear grinding, squealing, squeaking, or rattling when you apply the brakes, you may need to replace certain brake parts.
Performance
Does it take longer than usual to come to a stop? Does your brake pedal feel soft or squishy? Does your steering wheel shake when you apply the brakes? These are signs your brakes are worn down. Bring your vehicle to the Art Hill Mazda service center as soon as possible for an inspection.
Visual
If you see dark, fine-grained dust on your vehicle's wheels, your brakes may be worn down, but it isn't necessarily a worrisome indicator of extreme brake wear. Also, if you're able to see the brake system through your wheels, you can inspect brake pad wear yourself. No matter the case, it's a good idea to have the Art Hill Mazda team inspect your vehicle's brake system to ensure everything is in proper working order.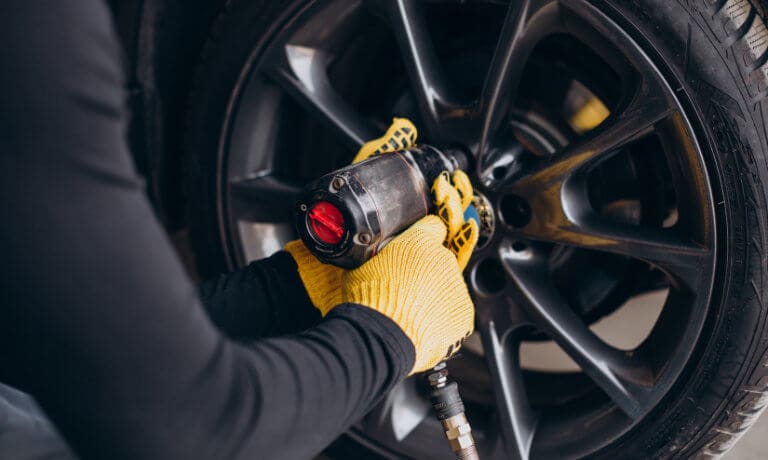 Benefits of Brake Repair at Art Hill Mazda
At Art Hill Mazda, we use genuine Mazda parts directly from the manufacturer. This means the replacement brake components we use are designed specifically for Mazda vehicles of all models and model years. Although there's nothing wrong with having a chain repair shop work on your vehicle, you'll have the added peace of mind when you opt for the Art Hill Mazda service center.
Brake Repair Coupons
See if you can save on new brakes at Art Hill Mazda by searching current service coupons.
Schedule a Repair Near Me
If you need a brake inspection or replacement, schedule a service appointment at the Art Hill Mazda service center. Please don't hesitate to call us with any questions — you can reach us at (888) 477-2324.
How Can We Help?
* Indicates a required field