Battery Replacement
Mazda Battery Service & Replacement in Merrillville, IN
When's the last time you replaced the battery in your Mazda? The car battery is one of the most important parts under the hood, so let the Art Hill Mazda team help you identify the signs of battery wear and when you need to replace it. Continue reading to learn more about Mazda battery service at our Mazda dealership in Merrillville, IN.
If you have any questions about battery replacement or other Mazda auto services, get in touch with us online or by phone at (888) 516-4453. Know you need a new battery? Schedule a service appointment today!
Please visit our informational service center and parts center pages to learn about how our team can help you maintain and care for your Mazda.
How long do car batteries last?
A car battery typically lasts three to five years. However, factors such as extreme temperatures and general usage can decrease its lifespan.
How can I tell if my Mazda needs a new car battery?
Luckily, there are a number of signs that indicate a car battery is nearing the end of its lifespan.
Dim headlights and dashboard lights
Slow ignition or unable to start engine
Problems with radio, windshield wipers, and other electronics that are battery operated
Dashboard warning light turns on
Battery hasn't been replaced in several years
If you notice any of these signs, or if it's simply been a while since you replaced your battery, bring your Mazda to the Art Hill Mazda service center for a battery test.
What kind of battery does my Mazda need?
The type of battery you need entirely depends on the model and model year of your Mazda. Schedule a service appointment at Art Hill Mazda — our factory-trained technicians can determine the type of battery your vehicle requires.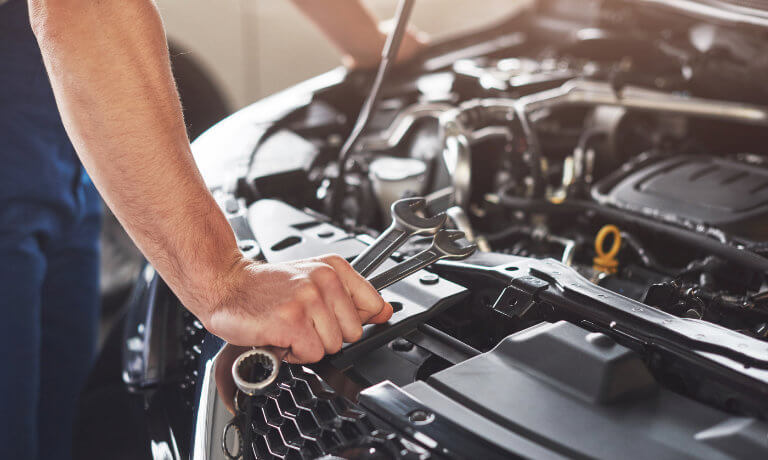 Benefits of Getting a Battery Replacement at a Dealership
Utilizing a Mazda auto service center has a number of benefits, whether you're replacing your battery, getting an oil change, or requesting another auto service. You'll be happy to know that our service center only uses genuine Mazda replacement parts, so your battery will be high quality and a perfect fit for your vehicle.
Mazda Battery Coupons & Service Specials
Check out current Mazda coupons and service specials to save on a battery at Art Hill Mazda.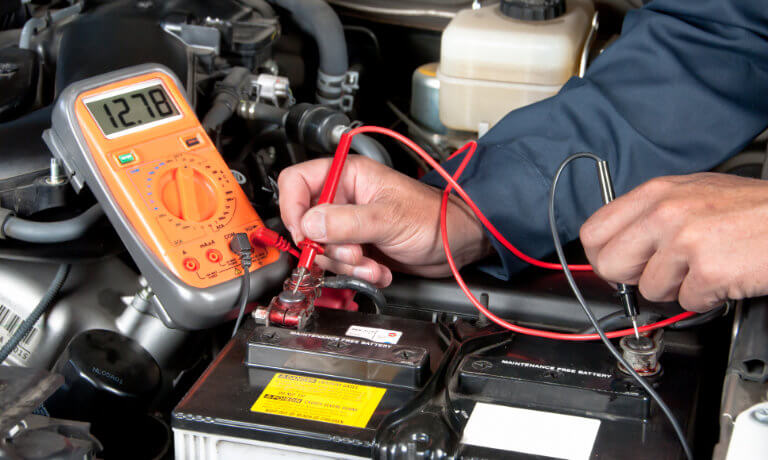 Schedule a Battery Replacement Near Me
If your Mazda sedan, wagon, or SUV needs a new battery, let the service team at Art Hill Mazda take care of you! Schedule service for a replacement battery at your convenience. If you have any questions about our service center or battery replacement, get in touch with an Art Hill Mazda service advisor by calling (888) 516-4453.