KBB INSTANT CASH OFFER IN MERRILLVILLE, IN
Do you have an old vehicle that you won't drive anymore once you purchase a new Mazda? Let Art Hill Mazda take it off of your hands! We offer a straightforward trade-in process using Kelley Blue Book® valuation services — simply bring your old car, truck, or SUV into Art Hill Mazda for an appraisal by our team, and we'll give you the best price possible for its age, condition, and other factors.
Learn more about the trade-in process at our Mazda dealership in Merrillville, IN, below, and get in touch with our team should you have any questions. Reach out to us online or by phone at (888) 477-2324.
If you're interested in purchasing a vehicle from Art Hill Mazda, check out our inventory. You can also search for finance offers to get an even better deal on your Mazda sedan or SUV.
How to Trade In My Car, Truck, or SUV
Trading in your vehicle is simple at Art Hill Mazda!
Submit your vehicle's information through the Kelley Blue Book valuation tool. An Art Hill Mazda team member will be in touch with you.
Schedule an appointment at Art Hill Mazda to have a team member inspect your vehicle for an appraisal. Before your appointment, please clean out your vehicle and remove personal items. Remember to bring all relevant paperwork and documentation like the title and accessories that came with your vehicle.
Once the vehicle has been appraised and you have accepted our offer, you can choose to take the proceeds or apply the value to another vehicle at our dealership.
If you're looking to put the value of your trade-in vehicle toward a new Mazda, our financial experts can help walk you through the process, whether you need to settle a current vehicle loan or need help figuring out which new vehicle will best fit your budget and needs.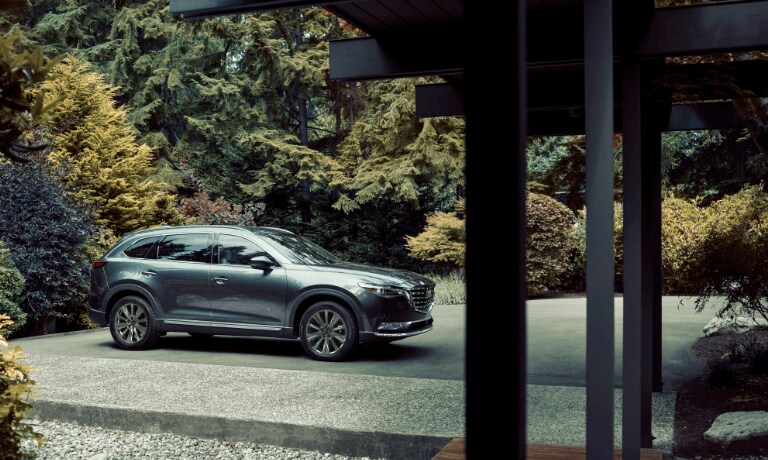 How Much Is My Car Worth?
How much your car, truck, or SUV is worth depends on a number of factors that can either raise or decrease the value of your vehicle. Below, we've listed the common factors that go into car appraisals.
Age
A significant factor in your vehicle's worth is how old it is. For example, a vehicle produced in 2018 is likely worth more than one produced in 2008. Of course, this depends on the condition of the vehicle and other determining factors.
Mileage
A high-mileage vehicle tends to be less expensive than a low-mileage vehicle. If you have an older car with low mileage, your vehicle may be worth more than you think!
Make & Model
Certain brands and models are highly sought after, ultimately raising the value of your vehicle regardless of its age and mileage.
Condition
The condition of your vehicle is easily the most apparent indicator of your vehicle's worth. A car that's free from dents, scratches, stains, and rust is going to be worth more than one that's riddled with imperfections. If you were the only owner of the vehicle and diligent about keeping up with service schedules and repairs, this can positively impact your vehicle's appraisal, too.
Maximize Your Vehicle Resale Value at Art Hill Mazda
Trust in the Art Hill Mazda team to give you a fair price for your trade-in. By using Kelley Blue Book valuation services, you'll receive a fair offer on your vehicle. Once your vehicle is inspected and appraised, our offer is good for seven days. Simply take the cash offer or put it toward the purchase of a new Mazda from our dealership. Trading in your old car has never been easier!
Should you have any questions about trading in your vehicle at our Merrillville, IN, Mazda dealership, get in touch with us by calling (888) 477-2324.
Used Car Trade-In Value Near Merrillville, IN
Get the best value for a vehicle you'd like to trade in at Art Hill Mazda, located in Merrillville, IN. Our experts provide transparency and will work closely with you to ensure you understand the process. Need help getting to our dealership? We're conveniently located at 957 West Lincoln Highway in Merrillville. You can also get step-by-step directions to Art Hill Mazda from your home here.