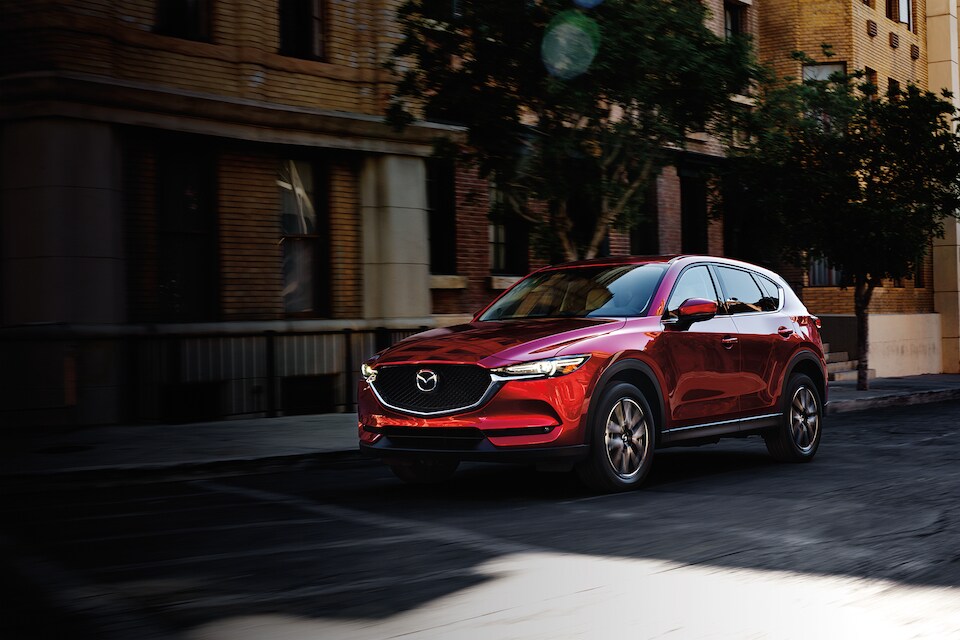 ​
Call it crazy, but at Art Hill Mazda we want our customers to feel confident in their car purchase even if they aren't getting it from us, which is why we're happy to show customers how our offers stack up to the competitors. Of course, it helps that we get to sell Mazda's, which are consistently among the leaders in their class.
One such comparison we did recently was between the Mazda CX-5 and the Chevy Equinox, which are two of the most popular crossover SUVs. You can read an in-depth review on our site, or catch some of the highlights below.
From first glance, the Mazda CX-5 looks like a car that is easy to have fun in, and with more standard horsepower, a tighter turning radius, and a better transmission than the Chevy Equinox, it's a look that the Mazda CX-5 can back up. That extra power is helpful in the winter, but it's the available all-wheel drive of the Mazda CX-5 that makes even more of a difference. The Chevy Equinox offers all-wheel drive on some, but not all, of their trims.
Additionally, even with a sleeker, sportier look, the Mazda CX-5 treats passengers to a more spacious cabin and a larger cargo area, so if you have to fill it with five passengers and their luggage, there is room, which might not be the case in the Chevy Equinox.
What's more, the 2018 Mazda CX-5 comes with awards (2018 Top Safety Pick, 5-Star Overall Safety Rating) from top safety councils (the IIHS and NHTSA respectively) that the Chevy Equinox does not have, so if safety is a must in your next car, the Mazda CX-5 is probably the way to go.
Again, follow the link above if you want to see even more info about these two, and you're always welcome to reach out to us if you have any questions at all!